COLT CARTRIDGE WORKS
.36 CALIBER CONICAL BALL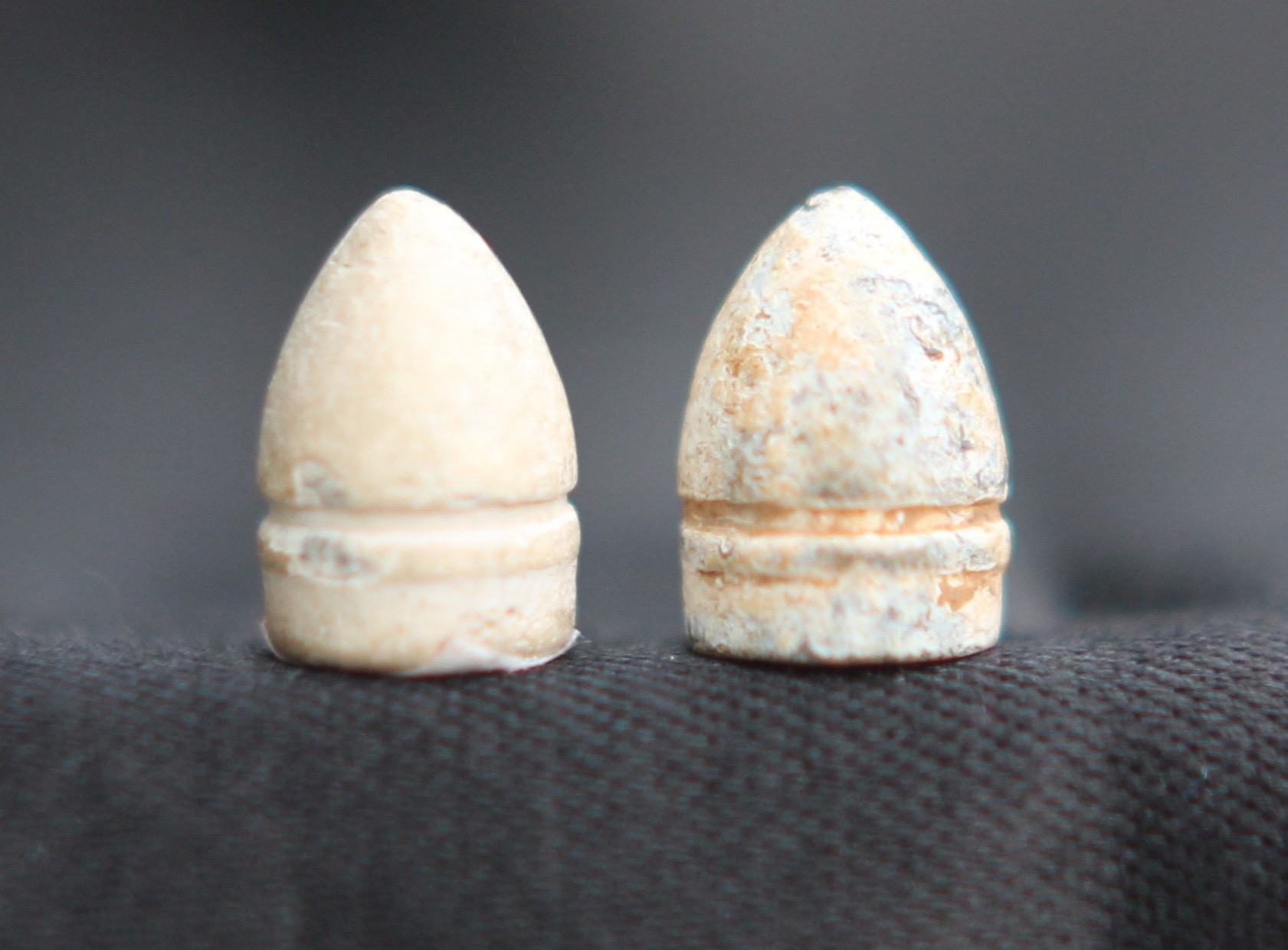 Stock running low
https://www.bonanza.com/booths/Eras_Gone_Bullets
Although the Colt Firearms Company produced far more revolvers than any other company during the Civil War, the same cannot be said for their ready made ammunition. The Colt Cartridge Works, which operated near the Colt factory in Hartford, CT had been in business since the 1840s and had a long list of patents for ammunition and ammunition packaging. They made an excellent product with was evident in the high prices of their goods.
US Arsenals made most of the ammunition for the Federal armies during the Civil War and that was supplemented by excellent contractors such as Hazard, Sage and Johnston & Dow. These contractors provided a good product at prices less than Colt. As a result, the US Ordnance Department only purchased about one million .36 caliber cartridges from the Colt Cartridge Works in 1861 - 1863.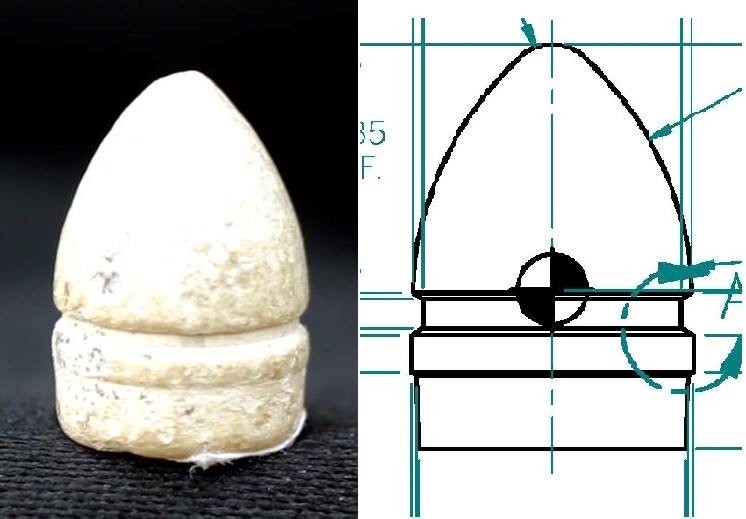 Despite the small numbers purchased during the War, the Colt Cartridge Works .36 bullet was an excellent design and much different than the ungrooved conical bullets that were cast in the Colt produced molds. Eras Gone Bullet Molds chose the Colt bullet to reproduce because of its effective and easy to load design. It can be used with loose powder and bullet, or prepared in combustable cartridges much like those made by Sam Colt one hundred and fifty years ago. Two original Colt Cartridge Works .36 bullets are shown above and to the right an original sits next to the drawing that was used to cut our molds. By the Way, the original bullet that was used as a model to produce our mold was recovered near Murfreesboro, Tennessee. The bullet is .380 at the ring and .375 just above the groove. The long heel is tapered and will fit easily into the chamber of any original or reproduction .36 caliber black powder revolver. It weighs in at about 126 grains. These bullets
should be cast with pure, soft lead just as the originals.
I can ship to most European countries and to New Zealand and Australia for $89 for one mold and $155 for two, shipping included.
How does it shoot? Here is a review of the .36 Colt Cartridge Works bullet by Duke Frazier Productions. https://youtu.be/GAEOc6c__dM
CapandBall shoots the .36 Eras Gone bullet in original Colt Model 1861 revolvers
https://www.youtube.com/watch?v=bKWK00Zse0Q&t=108s